Meet Our Partners
We're really proud of the fantastic relationships we've built up with our partners.
You'll find that our partnerships are a testament to the way we do business.
Dell
We've chosen to use Dell since 2005 because we know what to expect from their service and more importantly their hardware.
We're really happy with our status as a Dell Partner and have had a great relationship with our account manager.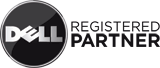 OpenSRS
In 2006, Phurix became an OpenSRS (Tucows) partner, enabling resale of domain names at wholesale prices.

Nominet
In 2007, Phurix became members of the Internet registry for .uk domain names, Nominet.

cPanel
In 2010 we finally extended our existing relationship with cPanel and officially become a 'cPanel Authorised Partner'.

Stripe
In 2007, we switched to accepting Google Checkout for payments after parting ways with Paypal.
Google Checkout was discontinued 20th November 2013, giving us the opportunity to explore new solutions.
Then, 15th August 2013, Stripe.com was introduced in the UK and we jumped at the chance to become a partner.

GeoTrust
RapidSSL, our long time SSL Certificate provider become owned and operated by GeoTrust.
In turn, GeoTrust became owned by Symantec, as part of its $1.28 billion acquisition in 2010.
In 2014, we finally decided to partner with RapidSSL/GeoTrust/Symantec to offer our customers great SSL certificate solutions at great prices.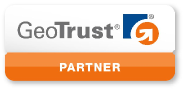 GoCardless
In 2015, we turned to GoCardless to add an additional payment option.

Got something to offer?
We're are always interested in new partnerships, so if you have a proposal, please get in touch.